Honda Express Service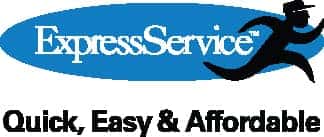 Honda Express Service is designed to service your Honda Vehicle quickly and in a time frame that fits your busy lifestyle, while offering the quality service you've come to expect from Martin Main Line Honda. Your time is valuable, and no one knows your Honda model better than our factory-trained technicians.
Why select Honda Express Service?
Honda technicians are trained with special tools and equipment that allow us to service your Honda quicker and more efficient. We are able to provide amazing value and competitive prices.
Services offered through Express Service:
– Oil and Filter Change
– Battery Test and Replacement
– Wiper Insert or Blade Replacement
– Exterior Blub Replacement
– Air/Pollen Filter Replacement
– Tire Rotation, Balance, Repair and Replacement
Do I need to make an appointment?
With Honda Express, no appointment is necessary Monday through Friday 7am – 4:45pm. Saturday service is by appointment only and available 7am – 3:30pm.
What will my wait time be?
Wait times vary depending on the service you are having done and the shop capacity at the time of your visit our average wait time is 55 minutes.
Martin Main Line Honda Provides Complimentary:
– Car Wash
– Vacuum
– Parking Valet Service
– Refreshments and Snacks